Get involved and help us clean up and green up the City of Beverly!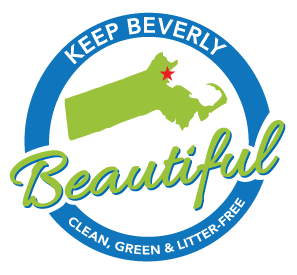 Keep Beverly Beautiful is a new volunteer-led organization that is working to clean up and green up our city in partnership with Mayor Cahill, the City Council, the Beverly Department of Public Works, and local businesses. 
We are currently seeking volunteers to join our new steering committee. We will meet periodically to coordinate litter cleanups and other beautification projects around Beverly.
We are also seeking volunteers to join our Litter Cleanup Crew to keep our streets litter-free all year long.
On Sunday, August 16 from 9 a.m.-10. a.m., we will be hosting a "Flash Mob Cleanup." This is a small-group, socially-distanced event. Please wear a face mask, bring rubber-lined gloves, drinking water, and a trash grabber tool if you have one. We will provide trash bags and will handle trash pickup. This event will be canceled or postponed if there is inclement weather.
We will meet in front of Beverly City Hall and will plan to clean from Cabot Street to Dane Street Beach as much as we can in 1 hour!
To receive ongoing updates, please join our Facebook group as detailed below.  
If you are interested in getting involved or have any questions, please email us at info@keepbeverlybeautiful.org to join our committee, sign up as a volunteer, or donate.