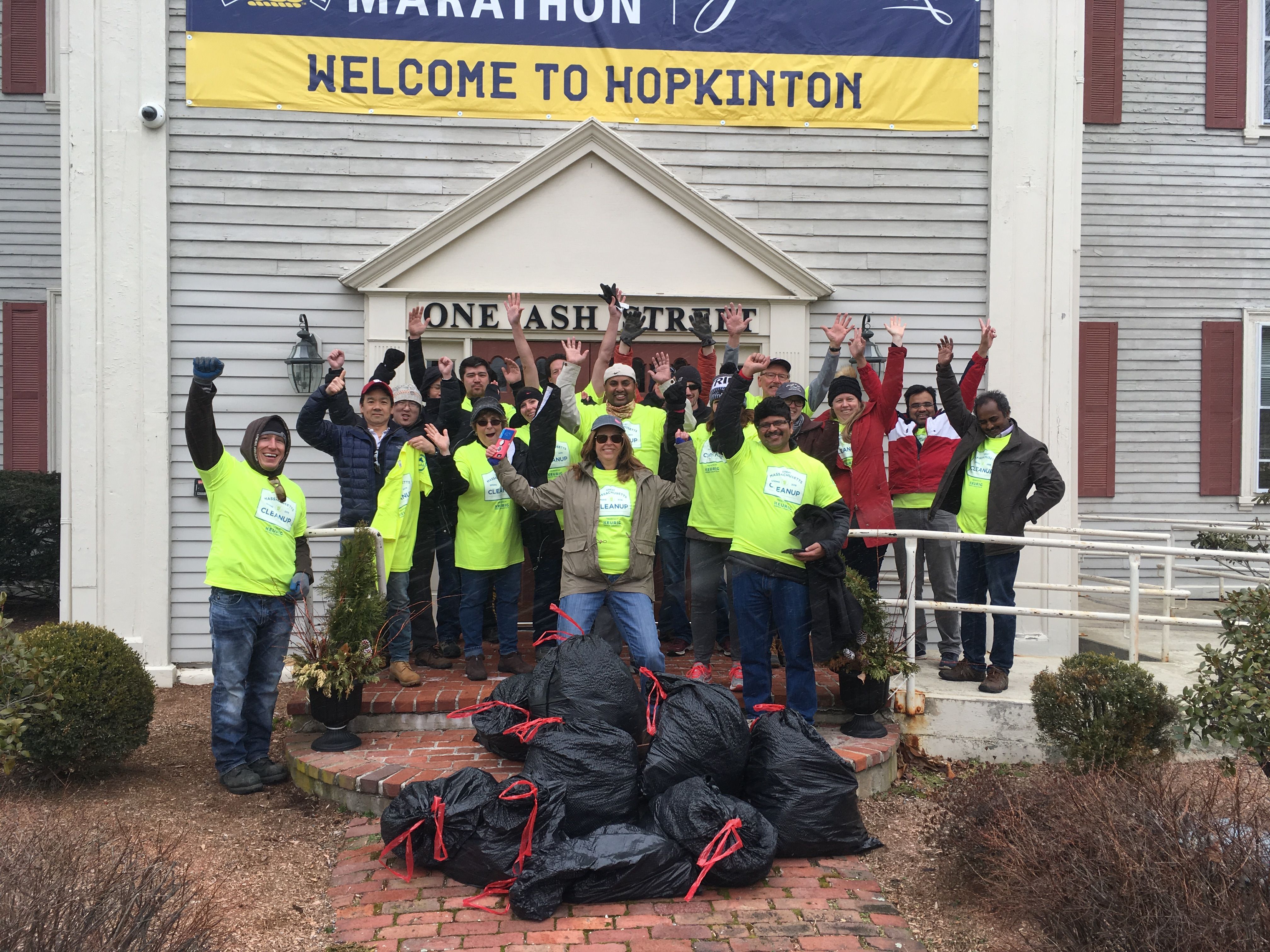 During the month of April, volunteers from Dell Technologies helped the towns of Hopkinton and Ashland put their best feet forward for the 122nd annual Boston Marathon.
On April 6, volunteers braved chilly spring temperatures to clean up litter that had accumulated during the winter months from the marathon's starting line all the way up to the Ashland town line. More than 60 bags of trash were collected. Within minutes of concluding the three-hour cleanup, it started to snow heavily!
On April 13, a second team from Dell Technologies cleaned up in Ashland, focusing on areas around the Ashland Middle School and Ashland High School. This group collected 50 bags of trash.
Thank you to Dell Technologies for partnering with Keep Massachusetts Beautiful to help Hopkinton and Ashland make a favorable impression on the thousands of people who visited Massachusetts from all parts of the world!