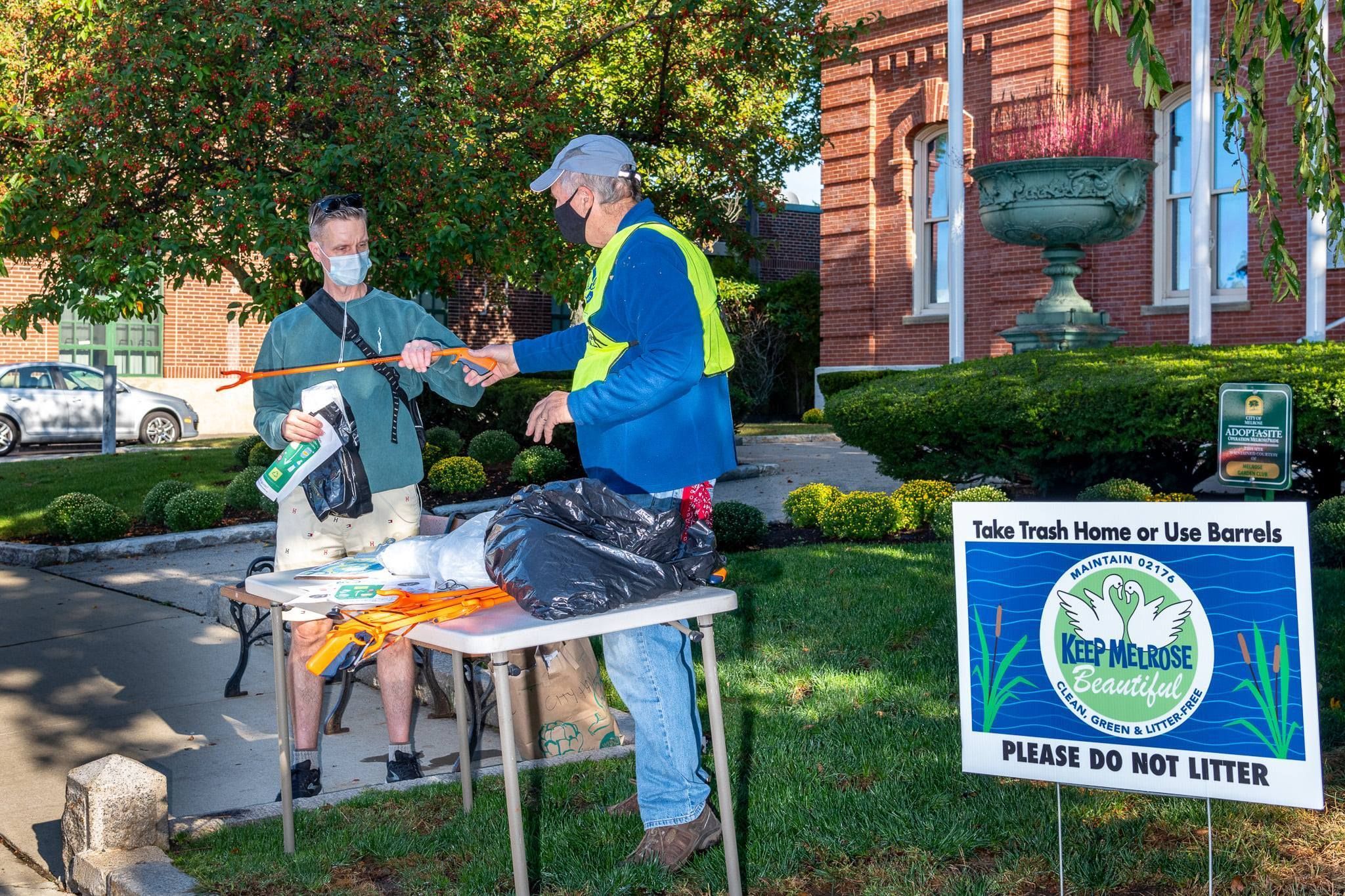 As you look ahead to 2021 and consider what new resolutions or goals you want to set for yourself, consider this idea: become a local hero by spearheading the launch of a local Keep Massachusetts Beautiful chapter in your community.
Together, our 28 local KMB chapter leaders are mobilizing volunteers and engaging with the local business community and municipal leaders to clean up and green up their communities. In 2020, local residents in Newton, Beverly, Salem, Melrose, and Sherborn took the plunge and achieved great successes:
In Newton, Yigal Agam launched a new Keep Newton Beautiful Facebook page and organized local litter cleanups. He even got permission from the MBTA to clean up trash that had littered the train tracks for several years.
In Salem, Bil Legault secured buy-in from Mayor Kim Driscoll to launch Keep Salem Beautiful. The group has since hosted several litter cleanups in downtown Salem.
Demi Dubois launched Keep Melrose Beautiful in the spring of 2020. Plans for a large cleanup in the spring were put on hold, but Keep Melrose Beautiful attracted more than 300 volunteers to its fall litter cleanup.
If you're ready to make positive changes in your community, Keep Massachusetts Beautiful provides the hands-on support you need to help you get organized and operate effectively, including:
Logistical and planning support for local Great Massachusetts Cleanup events
Creation of a chapter logo and a dedicated page on the Keep Massachusetts Beautiful website 
Creation and delivery of a customized chapter e-newsletter
Creation and ongoing support for each chapter's social media presence
Assistance with creating and executing fundraising campaigns, including online donations 
Assistance with public relations 
Liability insurance coverage
KMB executive director attendance at one local chapter meeting each year
Eligibility for one of five annual Plant Something Bee-eautiful grants
Discounted admission to Keep Massachusetts Beautiful's annual awards gala and other events
If you're fed up with the litter in your community or would like to focus on improving recycling, reducing waste, educating residents, or beautifying public spaces, download our Guide to Launching a KMB Chapter or watch our recent webinar. And of course, you can contact us to learn more and get answers to your questions.