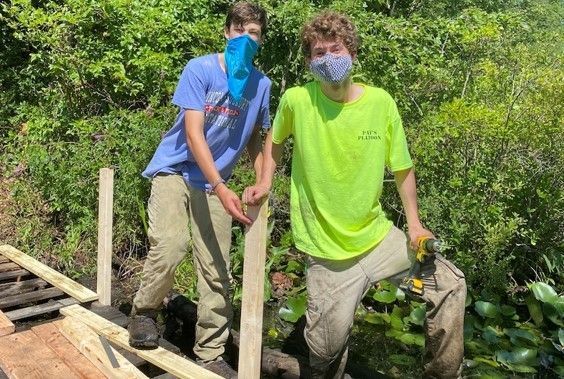 We presented our 2020 Clean Community Awards virtually via Zoom on December 3. While we would have preferred to celebrate in person, it was a pleasure to bring so many dedicated environmental and community service heroes together for one evening.
A special thanks to our special guest, former Governor Michael Dukakis, for his perspectives and service to the Commonwealth of Massachusetts. We also appreciated Senator Paul Feeney for joining us and sharing his inspirational thoughts!
The Massachusetts Clean Community Awards recognize volunteers, nonprofit leaders, government leaders, businesses, and municipal partners for exceptional environmental protection and community cleanup efforts. Nominations for the 2021 Massachusetts Clean Community Awards are now open. Submit a nomination today!
If you were unable to attend our awards presentation on December 3, 2020, you can view a recording here. 
Here is a brief list of our 2020 award winners, but for a more complete description, visit this page.
2020 Youth Volunteers of the Year: Nate Lord & Ben Feldman of Natick
2020 Litter Buster of the Year: Shirley Graf of Halifax
2020 Business Partner of the Year: Anthony's Liquor Mart of Gardner
2020 KMB Chapter Leader of the Year: Nancy Wall, Keep Mansfield Beautiful
2020 KMB Rookie Chapter of the Year: Keep Fitchburg Beautiful 
2020 Environmental Legislator of the Year: Senator Jamie Eldridge
2020 Municipal Partner of the Year: Doug Munroe of the Gardner DPW
Thank you also to all the unsung volunteers across our state who do so much to keep Massachusetts beautiful!